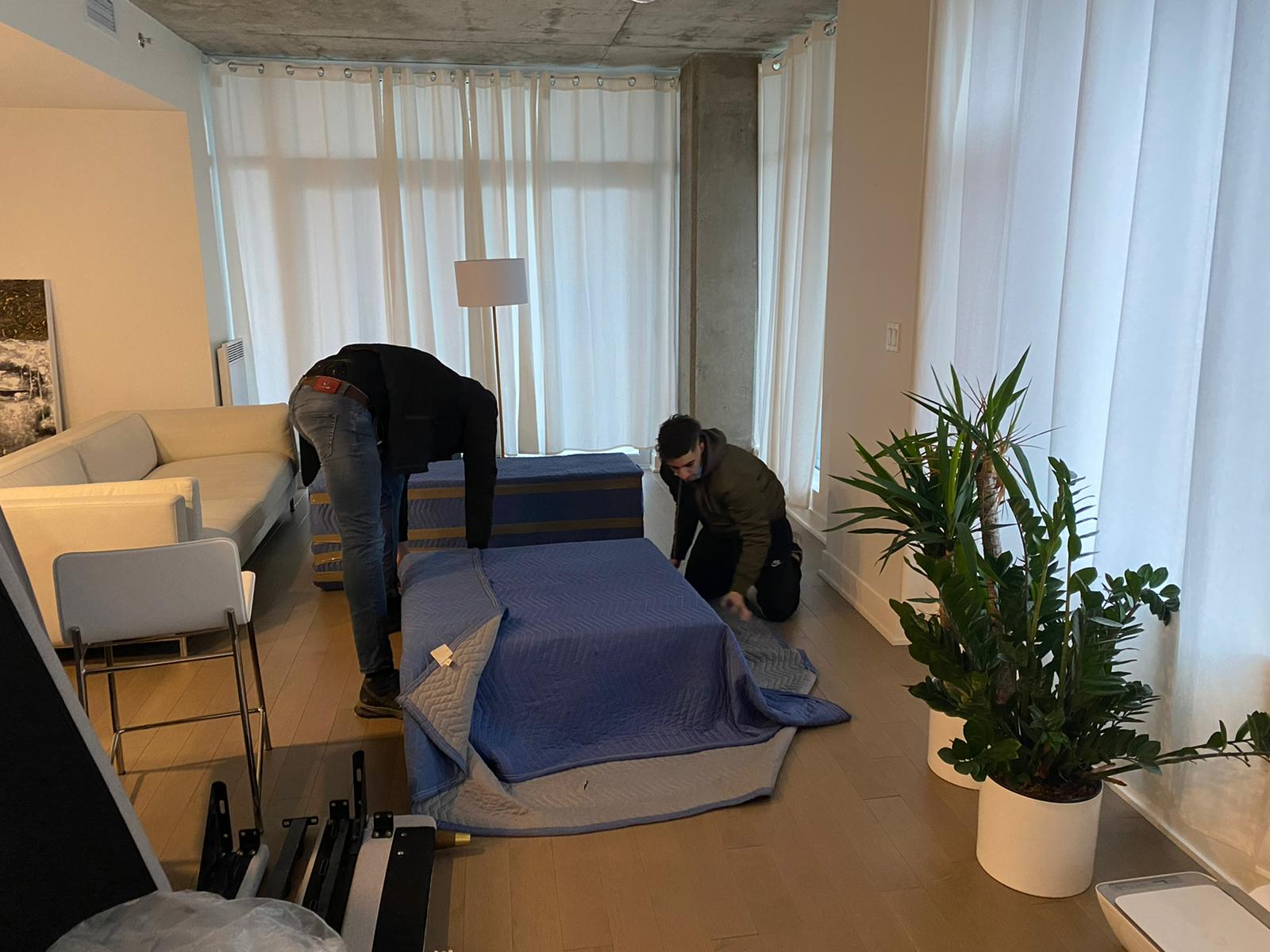 Residential Moving: Get Help from the Top Household Moving Services
Do you require assistance with a residential move in MTL's Brossard or nearby areas? If so, get in touch with Fox Movers Montreal right away to arrange your moving consultation. Moving a four-bedroom house or an apartment takes careful planning and can be a time-consuming and energy-draining task. Hence, it only makes sense for you to have access to the top household moving services in Brossard. With Fox Movers, you can rest assured that your complete household will be taken care of with the utmost care and in a way that suits your budget demands.
Relocating Within a Home: Challenges and Commitments
What qualifies as your most deserving ally in this procedure among our residential movers in Brossard? Relocating within a home in Brossard can be a challenge and is always accompanied by commitments. If you have children, you will also need to take care of your employment situation, utilities, school, and daycare in addition to moving your entire household. And if that wasn't enough, you also need to be aware of the constant strain of deadlines. One can only pray that everything goes as planned because if you're doing this process alone, every unforeseen circumstance can cause disaster.
Why Professional Domestic Movers in Brossard Are Your Most Valuable Ally
Given this, it would be very helpful to have others assist you with the time-consuming activities while you focus on the ones that are just appropriate for you. Home movers with experience can make sure everything goes without a hitch. They will understand exactly how to respond and solve the issue even if something unanticipated happens. Because of this, professional domestic movers in Brossard are your most valuable ally. They'll make sure you navigate this entire process with the least amount of anxiety and the most effectiveness possible.
Residential Moving Services on the South Shore of Montreal
At Fox Movers Montreal, we offer a range of residential moving services on the South Shore of Montreal, including transportation, small deliveries, last-minute moves, and dependable movers. Our services are available in various locations such as Beloeil, Boucherville, Candiac, Chambly, and other nearby areas, as well as Saint-Amable, Saint-Basile-le-Grand, Saint-Bruno-de-Montarville, and many more. Contact us today to schedule your consultation and experience hassle-free relocation with our expert team of movers.